Commercial Reverse Osmosis Plant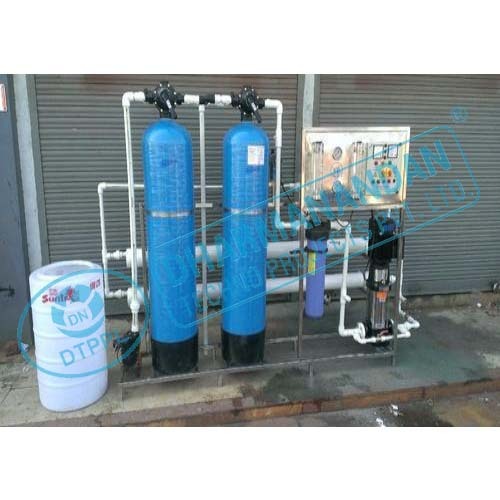 Commercial Reverse Osmosis Plant
Price And Quantity
Set/Sets, Set/Sets, Set/Sets
Product Description

Offered Commercial Reverse Osmosis Plant comes with the principle of Reverse osmosis, also recognized as hyper-filtration. These come with finest techniques for treating water and can remove contaminants from water thus making the water fit for drinking purpose as well as other industrial and commercial applications. Commercial Reverse Osmosis Plant is delivered with sediment pre-filter as well as an activated carbon filter. These come with advanced models of RO Systems and are also attached with water softeners for a specific operation. The plant removes heavy metals, salt, bacteria, bad mineral materials etc.
SCOPE OF SUPPLY WITH TECHNICAL SPECIFICATION FOR 500LPH:
Sr. No.

DESCRIPTION

QUANTITY

1

Raw Water Pump

Capacity - 1000 LPH

Make Lubi / Equiv.

1 No.

2

Pressure Sand Filter + Carbon Filter

Type Vertical Pressure Vessel

MOC FRP

Capacity 1000 LPH

Filtering Media Sand, Pebbles, Gravels

1 No.

3

Antiscalant Dosing Pump

Type Electronic Diaphragm

Capacity 0 to 5 LPH

Make Italy / Equiv.

1 No.

4

Micron Cartridge Filter Unit

Type Replaceable

MOC of Cartridge FRP

Capacity 1000 LPH

1 No.

5

High Pressure Pump

Type Vertical Multistage Centrifugal

MOC SS

Capacity 1000 LPH

Make Lubi / Equiv.

1 No.

7

RO Module

Item RO Module consisting of Membrane Housing with Membranes

Mounted on Skid

Type of Membrane Thin Film Composite Spiral Wound

MOC of Membrane Polyamide

Make of Membrane Hydranautics / Dow / Equiv.

MOC of Membrane Housing FRP

1 Lot

8

RO Skid

MOC SS

1 No.

9

Control Panel

Conductivity Meter 1 No.

Flow Meter 2 No.

Pressure Gauge 2 No

1 No.